This award is intended to provide recognition to an individual whose efforts and activities have been in support of athletics and who has exhibited qualities that could be emulated by the scholar athletes. Past award winners include:
2023 Distinguished American Award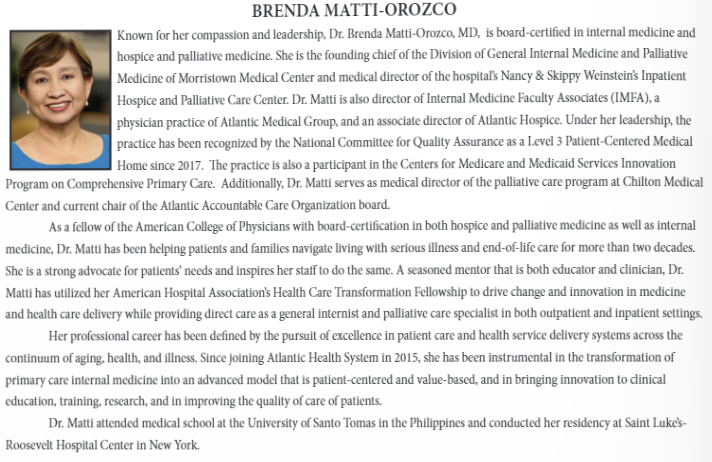 2021
William W. Bradley
Senator William W. Bradley, born in 1943, is a Managing Director of Allen & Company LLC. From 2001 to 2004, he acted as chief outside advisor to McKinsey & Company's nonprofit practice. He was a Senior Advisor and Vice Chairman of the International Council of JP Morgan & Co., Inc. from 1997 to 1999. During that time, he also worked as an essayist for CBS evening news and was a visiting professor at Stanford University, University of Notre Dame and the University of Maryland. Senator Bradley served in the U.S. Senate from 1979 to 1997 representing the state of New Jersey. In 2000, he was a candidate for the Democratic nomination for President of the United States.
Prior to serving in the Senate, he was an Olympic gold medalist in 1964 and a professional basketball player with the New York Knicks from 1967 to 1977, during which time they won 2 NBA championships. In 1982, he was elected to the Basketball Hall of Fame. Senator Bradley holds a bachelor's degree in American History from Princeton University and a master's degree from Oxford University where he was a Rhodes Scholar. He has authored seven books on American politics, culture and economy, including his latest book "We Can All Do Better".
Currently, Senator Bradley hosts American Voices, a weekly show on SIRIUS XM Satellite Radio that highlights the remarkable accomplishments of Americans both famous and unknown.
2020
Joseph Piscopo
Television, film, theater, nightclubs – they're all fields in which Joe Piscopo has won the acclaim and affection of millions. For over 25 years, Joe has proven to be one of show business' brightest lights. After stints as a disc jockey and dinner-theater performer, Joe returned to comedy. In 1980, he was chosen to join a newly formed ensemble charged with one of the most difficult tasks in TV history – replacing the original cast of Saturday Night Live.
By the time he left the show in 1985, Joe had left his mark on the program, and the nation, thanks to his wide range of hilarious original characters and celebrity impersonations, from The Sports Guy and Doug Whiner to David Letterman and, of course, Frank Sinatra, who repeatedly endorsed Joe's portrayal of him, referring to Joe as "The Vice-Chairman of the Board."
His work on SNL naturally led to Hollywood, and starring roles in such smash hits as Wise Guys (with Danny DeVito) and Johnny Dangerously (with Michael Keaton). Other film credits include "Dead Heat", "Sidekicks" with Chuck Norris and a dramatic, critically acclaimed performance in Jonathan Parker's "Bartleby". Joe recently had the lead role of Jack Cosmo in the musical comedy "How Sweet It Is" with Paul Sorvino.
Live performances have always been an important part of Joe's career. He has long been one of America's most popular comedy concert attractions, filling arenas and casino showrooms from coast to coast and in Canada (including the prestigious Montreal Jazz Festival!). Joe tours with his own original Big Band tribute to Frank Sinatra, as well as his multimedia comedy show.
Joe has also won acclaim for his dramatic guest-starring roles on the NBC drama, Law and Order. You might have also seen Joe as a guest on The FOX News Channel, or co-hosting the Columbus Day Parade each year in NYC with Maria Bartiromo or on the Late Show with David Letterman.
Although his unique talents are in constant demand from show business quarters, Joe devotes an extraordinary amount of time to non-profit and charitable activities. His willingness to give back knows no limits. As the Spokesperson for Boys & Girls Clubs in New Jersey, Joe is now lending his time and talents to fundraising, public relations, and advocacy on behalf of Boys & Girls Clubs. We are fortunate to have such commitment and passion from a man who keeps such a busy schedule. He truly is "Jersey's Best".
For his support of our US Military Forces, Joe was honored to receive the Commendation Medal, the highest civilian award from the state of New Jersey.
Most recently Joe was among the 2013 class of inductees to the New Jersey Hall of Fame. You can hear Joe everyday on the radio, from 6AM-10AM leading the morning drive for Salem Media's Flagship Station, AM 970 "The Answer".
Although Joe's impressive career and public service include several major accomplishments, he insists his proudest achievement of all is twice being named Father of the Year, in 1983 by the National Father's Day Council, and in 1989 by the New Jersey Council of Children's Rights. No matter how busy he may be, Joe always makes sure he has enough time at his New Jersey home for his children, Joey (an impressive talent in his own right!), Alexandra, Michael, Olivia and Charley-Rae.
2019
Brian Gragnolati
Brian Gragnolati is President and CEO of Atlantic Health System. He also serves as Chairman of the Board of Trustees of the American Hospital Association, dedicated to leading, representing and serving hospitals and health systems in their work to advance the health of individuals and communities. In 2007 and again in 2015, Brian received the AHA's Partnership for Action Grassroots Champion Award, recognizing a hospital leader who has effectively educated elected officials on major issues affecting hospitals, while advocating for patients and the community.
Prior to his tenure at Atlantic Health System, Gragnolati served as SVP, Community Division of Johns Hopkins Medicine, and President and CEO of Suburban Hospital. He previously held executive positions at WellSpan Health, the Medical Center Hospital of Vermont, and Baystate Medical Center in Springfield, MA.
WIth $2.8 billion in revenue and 16,500 employees, Atlantic Health System serves more than half the state of New Jersey, including 11 counties and 4.9 million people. The system includes Chilton Medical Center in Pompton Plains; Goryeb Children's Hospital and Morristown Medical Center in Morristown; Hackettstown Medical Center in Hackettstown; Overlook Medical Center in Summit; and Newton Medical Center in Newton. The system also cares for patients through Atlantic Rehabilitation, Atlantic Home Care and Hospice, Atlantic Ambulance Corporation, and Atlantic Medical Group, which employs over 1,000 community-based physicians.
Brian holds a Bachelors Degree in Health Systems Analysis from the University of Connecticut, an MBA from Western New England College and an Executive Leadership Certificate from the JFK School at Harvard University.
2017
Tim McLoone
Accomplished in music, athletics and business, Tim McLoone's proudest achievement is the formation of Holiday Express in 1993. Holiday Express is a non-profit organization of over 100 professional musicians and volunteers who create free holiday events for organizations in need of cheer, that would otherwise receive little or no attention at holiday time.
McLoone's passion for helping those in need has also carried over into the corporate culture that makes up McLoone's Restaurants, which support many local and civic groups. Due to the success of the brand, McLoone's Restaurants continue to be sought after by developers of new projects throughout the state. McLoone's Restaurants has expanded to ten locations, including one in Maryland. 2016 has seen the completion of the rebuild of The Rum Runner, Tim's original restaurant that was destroyed by Superstorm Sandy.
Additionally, McLoone enjoys a close relationship with the Valerie Fund Children's Center at Monmouth Medical Center.
McLoone has received many awards including Restaurateur of the Year from the New Jersey Restaurant and Hospitality Association, the Irishman of the Year award by the Friendly Sons of Saint Patrick, and the Man of the Year award from the Monmouth Medical Center.
As an All-American runner at Harvard, McLoone parlayed his experience in athletics and entertainment into a career as a sports announcer and event organizer. He has been an executive director for the U.S. Olympic marathon trials and has done broadcast work for the U.S. Olympic trials. McCloone was part of the Emmy Award winning broadcast team for the New York and Los Angeles marathons. He currently serves as director of game operations and arena announcer for the Seton Hall University basketball team. McCloone coaches boys and girls cross country and track teams at Rumson-Fair Haven Regional High School, and he was voted New Jersey Coach of the Year in 2011.
McLoone continues his commitment to live music by booking local musicians in his restaurants, helping to ensure the vibrancy of this New Jersey culture. In addition, he continues to entertain customers with his ten-piece band Tim McLoone and the Shirleys, which performs regularly at the Supper Club in Asbury Park, and recently served as backup band for Rock and Roll Hall of Fame's Darlene Love and the late Ben E. King.
McLoone currently resides in Little Silver, NJ, with his wife Beth and their children Molly, Jack, Connor and Hannah.
2016
Leonard Coleman
Leonard S. Coleman, Jr. is the former president of the National League of Professional Baseball Clubs. Coleman signed on with Major League Baseball in 1992 as Executive Director-Market Development. Previously, Mr. Coleman was a municipal finance banker for Kidder, Peabody & Company. Prior to joining Kidder, he served as commissioner of both the New Jersey Department of Community Affairs and Department of Energy, and chairman of the Hackensack Meadowlands Development Commission and the New Jersey Housing and Mortgage Finance Agency. Mr. Coleman was the vice chairman of the State Commission on Ethical Standards and a member of the Economic Development Authority, Urban Enterprise Zone Authority, Urban Development Authority, State Planning Commission and New Jersey Public Television Commission. Mr. Coleman also has served as president of the Greater Newark Urban Coalition.
From 1976 to 1980, Mr. Coleman worked in Africa in mission service for the Protestant Episcopal Church of the United States, providing management consultant services in health care, education and church and community development in 17 African countries. After graduating with a degree in history from Princeton University, Mr. Coleman received a master's in public administration and a master's in education and social policy from Harvard University.
In addition to serving as honorary chairman of the board of the Jackie Robinson Foundation (which he chaired for nearly 20 years), Mr. Coleman serves on the Board of Directors of The Omnicom Group, H.J. Heinz, Avis-Budget, Aramark, Churchill Downs and Electronic Arts. He also serves as a director of a number of other organizations, including the Children's Defense Fund, The Metropolitan Opera and the Schumann Fund. Mr. Coleman is a former chairman of the Board of Trustees of the Presiding Bishop's Fund for World Relief and the United States chairman of the Bishop Tutu Scholarship Fund.
2015
John McCarthy
John McCarthy is a two-sport, first-team, non-public all-state athlete. He earned his BA with honors from Montclair State in 1971, as well as an MA in 1975.
McCarthy was an award-winning teacher at West Orange High School for thirty-four years before retiring in 2009. In 1986, he was named New Jersey Outstanding Speech Teacher. Also in 1986, his article "How to Get and Keep a Quality Assistant Coach" was published in the National Association of Basketball Coaches Annual Review.
In 1991, John was selected as the Distinguished Speech Fellow at Northwestern University. And, since 2005, he has continued his teaching career as an adjunct professor at MSU, teaching Coaching Principles and Problems, Sports Psychology, and Social Problems in Sports.
McCarthy coached high school and college basketball and, in 1981, as a first-year coach at Montclair State, had the only undefeated JV team in MSU history. In 1982, he was appointed associate head coach for men's basketball. He also coached football, baseball and soccer on the high school level for over twenty-five years. In 2006, McCarthy co-founded the Institute for Coaching and has given hundreds of talks at the Yogi Berra Museum and Learning Center and to captains, coaches, and parents.
Over the past three years he has brought roughly 600 inner-city youth to the MSU Holiday Classic Basketball Tournament for a hot lunch with the players. Each participant received a backpack with the Playbook for Life, a pamphlet McCarthy wrote for the Team Hill Foundation. In 2015, McCarthy received the Made A Difference award for the New Jersey State Department of Children and Families.
For five years, he served as host of Let's Communicate: Issues that Effect Family Life on Cablevision in northern New Jersey.
McCarthy recently published his first book What Would Yogi Do: Guidelines for Athletes, Coaches, and Parents in which he gives strategies learned through lessons from Yogi Berra's career and McCarthy's own life experiences.
2013
Bill Spoor
Bill Spoor attended Penn State University, where he played for Joe Paterno in three bowl games. He works for Goldman Sachs as a managing director, and founded Happy Valley Uganda, a non-profit educational enrichment program and school that helps students pass a state exam necessary for admittance to secondary school in Uganda.
In high school, Spoor played for football powerhouse Moeller High under Gerry Faust, who eventually assumed the head coaching position at the University of Notre Dame. After graduation, Spoor went on to Penn State University where he played in the Kick-Off Classic, the Holiday Bowl, the Blockbuster Bowl and the Fiesta Bowl. He was named to the 1990 and 1991 All-Academic team by the Miami Herald. In 1992, he graduated with a BS in Finance and a minor in Environmental Resource Management.
Spoor continued his education at the J.L. Kellogg Graduate School of Business at Northwestern University, earning his degree in 1995, and then his Chartered Financial Analyst designation in 1998. He was a managing director in the Global Markets and Investment Banking Group at Merrill Lynch from 1995 to 2007. From 2007 until present Spoor worked at Goldman Sachs as a Managing Director in the Leveraged Finance Group.
In 2008, Bill and his wife Elke founded Happy Valley Uganda a non-profit organization which is in the process of building a Christian boarding school for the residents of the Nyaruhanga Village in southwest Uganda with the goal of getting children admitted to a university.
Spoor is also a commercial, instrument and multi-engine rated pilot, a skill that helps him get to and from rural places while in Africa. He lives in New Vernon, NJ, with his wife Elke and their four daughters, where he runs a sheep farm that helps him scout livestock for families in Uganda. He and his family are also members of the Presbyterian Church of New Providence.
2012
Bart Oates
A former center for the New York Giants and San Francisco 49ers, Bart Oates helped the Giants to two Super Bowl titles, and later, led the 49ers to one. Oates was named to the All-Pro team twice and played in three Pro Bowls. After he joined the 49ers in 1994, Oates went to the Pro Bowl again, for two years in a row.
Prior to his time in the NFL, Oates was an All-American at Brigham Young University where he also won the Cougar Club's Memorial Scholarship Award, and received his bachelor's degree in accounting. In 1992, he was inducted into the BYU Athletic Hall of Fame.
In 1990, Oates graduated with honors from Seton Hall Law School, after which he worked in litigation and tax appeal work for the law firm of Ribis, Graham, & Curtin. He is currently of counsel to the general practice firm of Grieco, Oates & DeFilippo and a principal in Cohn Real Estate; a commercial brokerage and advisory firm. He is also a partner in All-Pro Title in Morristown, NJ.
Oates maintains an active role in many services to the community and his church. He is chairman of the New Jersey Hall of Fame, and serves the Collen Giblin Foundation, the United Way, and the Boy Scouts of America. Oates formed the Teach Our Children Foundation with Rick Cerone, former Yankee catcher, which helps fund educational initiatives for inner city children.
He and his wife, Michelle have three children and live in Harding Township NJ.
2010
Michael Gilfillan
Michael Gilfillan is president of Brick City Sports Capital, LLC, a sports and entertainment investment management company. He is president of Brick City Hockey LLC, co-owner of the New Jersey Devils hockey franchise, and has served on the board of directors for the Devils since 2000. Mr. Gilfillan is vice chairman and partner of Devils Arena Entertainment, LLC, which manages and operates the Prudential Center in Newark, NJ. Previously, Mr. Gilfillan served as vice chairman and principal of Devils Renaissance Development, LLC, an affiliate of the New Jersey Devils that developed the Prudential Center.
From 2002-2004, Mr. Gilfillan served as co-chairman of YankeeNets, LLC, a sports and entertainment network. Mr. Gilfillan also served as vice president of YankeeNets from its inception in 1999. From 1998-2002, Mr. Gilfillan was executive vice president of Newark Sports and Entertainment LLC, a company formed to assist the city of Newark in creating a redevelopment plan for a new sports arena.
Immediately preceding his involvement in the sports and entertainment industry, Mr. Gilfillan was vice president of U.S. Institutional Equity Sales and Trading for Credit Lyonnais. Mr. Gilfillan also served as vice president of Institutional Equity Sales for Allen & Company Inc., from 1994-1997.
Gilfillan served as an equity trader for the International Equity and OTC Equity Divisions of Credit Suisse First Boston from 1991 to 1994.
Gilfillan is a member of the executive committee of Newark Renaissance House Inc. and chairman of the Newark Renaissance House Foundation. He is also a member of the board of directors of the Boys and Girls Clubs of Newark, the Park Avenue Club of Florham Park, NJ, and the Peck School in Morristown, NJ.
He lives in Madison with his wife Christine and their four children.
2009
Leslie Anne Wade
Leslie Anne Wade is the senior vice president for communications at CBS Sports in New York. In this role, Wade oversees the corporate and media relations effort for all CBS Sports businesses including: CBS Sports, CBSSports.com, CSTV and CSTV.com, and she works closely with Showtime Sports and all CBS's other sports properties.
Formerly, Wade was the vice president of communications for CBS Sports from May 1998 to December 2007. During this time, Wade handled corporate and media relations for CBS Sports' businesses, personalities and programming including coverage of Super Bowls XXXVIII and XLI, The NFL On CBS, the PGA Tour, the U.S. Open Tennis Championship, the NCAA Division I Men's Basketball Championship among other programs and specials.
As Director of Communications, Wade directed the announcement of the National Football League's return to CBS Sports, the historic eleven-year bundled rights deal with the NCAA, and promotion of the Network's coverage of the 1998 Olympic Winter Games from Nagano, Japan.
She was the lead publicist for the Network's non-Olympic properties including the NCAA Men's Division I Basketball Championship, the U.S. Open Tennis Championships and College Football's Bowl Alliance. She also served as a consultant to CBS News, launching the public relations campaign surrounding the critically acclaimed series "Before Your Eyes."
Prior to coming to CBS, Wade served as Manager, Press Relations at USA Networks (1989-93), responsible for the total publicity effort surrounding sports programming and original entertainment series. In addition, she directed the campaign that launched USA Networks' Sci-Fi Channel in 1992.
She began her career as Director of Sports Information at Fordham University (1985-86) and then Manhattan College (1986-89). During that time, she was actively involved with the College Sports Information Directors of America (CoSIDA), serving as a National Coordinator of the Academic All-America program. In 1986 she was honored with a CoSIDA writing award.
Wade is a member of the board at the Boomer Esiason Foundation, a national foundation led by the former NFL quarterback that raises money for cystic fibrosis. She has served the development and advisory board at her alma mater, Bayley Ellard Catholic High School in Madison, NJ and in 1999, was the youngest alumnus inducted into that school's Hall of Fame.
She has been honored as the Woman of the Year by Women In Sports and Events (2003) and has been recognized as the Sports Television Executive of the Year by the All America Football Foundation (2004).
Wade graduated from Saint Mary's College at Notre Dame, Indiana, with a degree in English Writing and Communications. Wade and her husband Kevin McGinn live in New Vernon, NJ, with their daughter Maggie and sons Gavin and Ronan.
2008
Rodney P. Frelinghuysen
Rep. Frelinghuysen is serving in his seventh term as the representative for New Jersey's 11th Congressional District that includes all of Morris County as well as several surrounding communities in Sussex, Somerset, Passaic, and Essex counties for a total of fifty-six municipalities.
In the 110th Congress, Frelinghuysen serves as chairman of the Appropriations Committee, and as a member of Appropriations subcommittees including Defense, Energy and Water Development, and Homeland Security. He is also assigned to the Select Intelligence Oversight Panel.
Throughout his service in Congress, Frelinghuysen has been a leader and fighter for the people of New Jersey, focusing on issues including expansion of our mass transportation systems, preservation of open space, the creation of jobs and support for our veterans. For his efforts, the New York Times calls him "New Jersey's go-to-guy."
Still, Frelinghuysen recognizes that there is no higher priority than ensuring that New Jersey families, schools and businesses are safe.
Especially since September 11, 2001, he has worked tirelessly to make the New Jersey/New York metropolitan area more secure. He has introduced the Smarter Funding for All of America's Security Act, which strictly adheres to the 9/11 Commission's recommendations for changing the federal homeland security funding formula to address critical infrastructure, population density and unique security risks in New Jersey and other high threat areas.
He continues to fight for increased funding to protect our ports, trans-Hudson tunnels and bridges, and to ensure our first responders have the best possible equipment and training. Frelinghuysen has also introduced legislation to include New Jersey's Task Force One — a team of specialized, highly trained, well equipped responders—as part of FEMA's National Urban Search and Rescue system. Task Force One was the first non-New York City-based team to respond to the events of September 11th.
2007
Louis LaSalle
As a graduate of Rutgers University with an MBA from Seton Hall University, Louis LaSalle has come a long way from the small East Orange community where he spent his youth. Today, LaSalle is employed by Saint Barnabas Medical Center in Livingston as Vice President of External Affairs.
For more than a decade, LaSalle has been responsible for community relations, audio-visual communications, the auxiliary and gift shop, as well as serving as a liaison to Government Affairs and Public Relations. He has been instrumental in developing strategic corporate alliances for community health, and has overseen hundreds of health fairs and screenings, community symposiums, and high-profile events such as the Golf Open and the Annual Gala.
LaSalle credits his warm and loving family for his success. Living the motto, "to whom much is given, much is required", LaSalle has worked tirelessly for the American Red Cross and the Association of American Medical Colleges. He has also served as chairman for the American Heart Association, the County Parks Centennial Committee, and the "Save Turtle Back Zoo" campaign. Additionally, LaSalle has worked on numerous boards of local municipalities, and was the vice president of the Township of Livingston Chamber of Commerce.
2006
Robert Matthew Hurley, Sr.
Bob Hurley has led the St. Anthony High School basketball team, in Jersey City, NJ, to over twenty state championships and two USA TODAY national championships, despite the school having one of the smallest enrollments in the state with most students living at or below poverty level.
In a book entitled The Miracle of St. Anthony author Adrian Wojnarowski states that amid the hopelessness and despair of Jersey City, Coach Hurley has sent more than a hundred players to full collegiate basketball scholarships, and five have become first-round NBA picks.
Hurley has coached St. Anthony's since 1972, and has compiled a winning percentage just below .900. Still, Hurley refused several lucrative offers to move to the college ranks. The Newark Star-Ledger has called him "as recognizable a landmark as we have in New Jersey."
In USA Today, reporter Jill Lieber notes that Hurley has given twenty-four hours a day, seven days a week, and 365 days a year to students from downtrodden, drug-infested neighborhoods. He has driven students to practices, found them jobs, and his wife, Chris, has tutored them and prepared them for SATs.
Hurley was born in Jersey City, and never left. He played basketball for St. Peter's College, a position he left to volunteer coach a CYO grammar school. His father, a local police officer, suggested Hurley become a probation officer, where he spent thirty years working while coaching at St. Anthony's. He now heads the city's Department of Recreation.
2005
Richard J. Codey
Governor Richard J. Codey has earned a reputation as a skillful leader who brings people together to achieve bipartisan goals. Throughout a career in state government that has spanned more than three decades he has been regarded as an independent thinker and a champion of change to benefit the public good. He has continued to build on this record as acting governor, a post he assumed on November 16, 2004.
As acting governor, Codey has worked to restore faith, integrity and hope in state government in New Jersey. He has made ethics in government the focus of his administration by creating an inspector general to root out waste, fraud and mismanagement, hiring special ethics counsel to develop a mandatory ethics training program, and working with the legislature to prohibit campaign contributions by business entities seeking or holding state contracts.
Acting Governor Codey has also brought the struggles of the mentally ill to the forefront of the public's attention, started plans to expand the southern portion of the New Jersey Turnpike, created a new vision for the Meadowlands, and emerged as a strong leader in New Jersey's efforts to obtain needed levels of federal funding for homeland security.
Codey began his career in state government in 1973 when he was elected to the state legislature as an assemblyman at the age of 26. At that time, he was the youngest legislator ever elected in New Jersey. He was re-elected three times to the Assembly, where he chaired the State Government Committee for six years and played a central role in the development of New Jersey's Casino Control Act, which established the first legal gambling casinos in the country outside of Nevada.
After winning his first Senate term in 1981, Codey quickly earned a reputation as a leading advocate for health and mental health issues, consumer protections, public safety, education, and the rights of women, minorities, and New Jersey workers.
Cody enjoys spending time with his family, coaching his sixth grade traveling basketball team and attending Seton Hall games. A graduate of Fairleigh Dickinson University, he is a devoted husband and father and resides in West Orange with his wife, Mary Jo, and their two sons, Kevin and Christopher.
In addition to his wife, Chris, Bob has two sons, Bobby and Danny, and a daughter Melissa.
2004
Thomas H. Kean
The Honorable Thomas H. Kean became president of Drew University in 1990 after he finished his second and final term as Governor of New Jersey.
Over the past twelve years he has focused on shaping Drew into a leading small liberal arts university by stressing the primacy of teaching, the creative use of technology in the liberal arts, and the importance of international education.
As Governor, Kean was rated among America's five most effective state leaders by Newsweek magazine; noted for tax cuts that spurred 750,000 new jobs; a federally replicated welfare reform program; landmark environmental policies, and over 30 education reforms. He delivered the keynote address at the 1988 Republican National Convention. He was re-elected for a second term by the largest margin in state history.
Kean served on the President's Education Policy Advisory Committee and as chair of the Education Commission of the States and the National Governor's Association Task Force on Teaching. He holds more than twenty-five honorary degrees and numerous awards from environmental and educational organizations.
On December 16, 2002 Kean was named by President George W. Bush to head the national commission to investigate the terrorist attacks of September 11, 2001.
Kean is on the board of organizations including the Robert Wood Johnson Foundation and the national council of the World Wildlife Fund. He holds a B.A. from Princeton University and an M.A. from Columbia University Teachers College. He has served as a trustee of both institutions.
Kean is author of The Politics of Inclusion, published by the Free Press. He writes a regular column for the Star Ledger with former Governor Brendan Byrne and appears as a regular commentator on New Jersey Network News. His wife is the former Deborah Bye of Wilmington, Delaware. They have twin sons, Tom and Reed, and a daughter, Alexandra. The Keans live in Bedminster, New Jersey.
2002
Rev. Giles P. Hayes
Reverend Giles P. Hayes is Abbot of St. Mary's Abbey, Morristown. He is a former headmaster at the Delbarton School where he also served as a teacher and administrator.
Raised in East Orange, New Jersey, Rev. Giles is a Delbarton graduate where he played on three of legendary football coach Bill Regan's championship teams.
Ordained to the priesthood in 1965 after he completed his collegiate studies at St. John's University in Collegeville, Minn. and St. Mary's School of Theology in Morristown, NJ, he pursued studies in American Church History, counseling and Sacred Scripture at the Catholic University of America, Seton Hall University and Princeton Theological Seminary.
Rev. Giles serves area parishes, including St. Margaret's in Morristown, St. James's in Basking Ridge, St. Joseph's in Mendham, Our Lady of Mercy in Whippany, and St. Elizabeth's in Wyckoff.
2001
Finn Wentworth
Finn Wentworth is president and chief operating officer of YankeeNets LLC, the owners of the New York Yankees (MLB), the New Jersey Nets (NBA) and the New Jersey Devils (HNL). He is also a board member of YankeeNets LLC as well as serving on the NBA Board of Governors.
In addition, Wentworth was a founder of Gale & Wentworth, LCC, a national real estate investment and development firm, at which he directed the commercial investment, marketing, management and construction operations of the company's $1.5 billion property portfolio, specializing in the sourcing of equity opportunities and the establishment of joint venture partnerships. Under his guidance, the firm has established relationships with investors such as J.P. Morgan, Morgan Stanley, PaineWebber, C.S., and First Boston and Blackstone Real Estate Advisors. Cited as one of northern New Jersey's top twenty businesses by Business News New Jersey, Gale & Wentworth has also been designated Entrepreneur of the Year by Inc. Magazine, Developer of the Year by the National Association for Industrial and Office Parks, and New Good Neighbor by the New Jersey Business and Industry Association.
Wentworth also served on Governor Christine Whitman's New Jersey Economic Master Plan Commission as co-chairman of the Commercial Real Estate Task Force, and he is a former member of the board of directors of the New Jersey chapter of NAIOP, and the vice chairman of the national organization's Office Development Forum.
Other industry affiliations include membership in the Urban Land Institute (ULI), the National Association of Corporate Real Estate Executives (NACORE) and the Industrial Development Research Council (IDRC).
As a community improvement activist, Wentworth serves in leadership positions with several non-profit organizations. A past director of the Morris County Chamber of Commerce, he was recipient of that organization's William P. Huber Award for outstanding leadership. He was Dover General Hospital's "Man of the Year" and is a past president and current board of trustees member of the Children's Center for Therapy and Learning. Wentworth is a trustee on the Park Avenue Club and sits on the board of directors of Neighborhood House. Most recently he served as chairmen of the New Jersey Performing Arts Center (NJPAC) for their annual awards dinner.
Wentworth earned a bachelor's degree in marketing at Lehigh University in Bethlehem, Pennsylvania.
2000
Aubrey C. Lewis
Aubrey C. Lewis is the only two-time commissioner of the New Jersey Sports and Exposition Authority (NJSEA). He serves as chairman of the NJSEA committee currently rebuilding the Atlantic City Boardwalk Convention Hall and the new Wildwood Convention Center. He is the former commissioner of both the New Jersey Highway Authority and the Port Authority of New York and New Jersey, and former chairman of the Sports Hall of Fame of New Jersey.
In high school, Lewis broke three state track records, his senior year high school basketball team was unde­feated, and eventually the Star Ledger named Lewis the High School Offensive Football Player of the Century.
At Notre Dame, Lewis was the 1956 NCAA 400-meter hurdles champion and team captain, and a three-year starting football offensive and defensive halfback for the Fighting Irish. Lewis was Notre Dames' 1983 nominee and winner of the NCAA's Silver Anniversary Award given nationally to five former college student-athletes for living exemplary lives and making meaning­ful contributions to society.
After graduation, Lewis returned to New Jersey where he was a teacher and coach of football and track at Central High School in Paterson. He left teaching to become the first African-American to complete training at Quantico, Virginia, after which he served as an agent for the Federal Bureau of Investigation in Cincinnati and New York City.
From 1971 to 1980, during Lewis's first nine-year tenure as commissioner, the NJSEA completed construction of Giants Stadium, Meadowlands Racetrack, and began the Continental Airlines Arena. David A "Sonny" Werblin, NJSEA's first chairman and Aubrey's mentor, called Aubrey "a master at bringing people together, remarkable motivator of people and a brilliant manager of pro­jects."
Lewis officially retired on January 1, 2000, as a senior executive of the Venator Group, formerly Woolworth Corporation.
He serves on the boards of Bally Total Fitness, PNC Bank Advisory Committee, University of Notre Dame, United States Naval Academy Foundation and Mountainside Hospital. A much sought-after lecturer and teacher, he talks to organizations and corpo­rations on building effective teams to accomplish results. His most recent lecture at the Port Authority of New York and New Jersey's International Security Forces Conferences was entitled "Can You Be Both Honest and Successful."
1999
Francis J. Mertz
Francis J. Mertz is the former executive vice president at St. Peter's College from 1972-1978, president of the Independent College Fund of New Jersey, and president of Fairleigh Dickinson University. Francis J. Mertz, a life-long resident of New Jersey, has a commitment and an enthusiasm for New Jersey and independent higher education that is contagious. He is widely recognized for his efforts and leadership on behalf of higher education and in the private sector.
Born in Newark, he attended St. Peter's Preparatory School and went on to graduate from St. Peter's College. He received his JD degree from New York University School of Law.
President Mertz spent sixteen years in administrative posts at St. Peter's College serving as executive vice president from 1972-78, the highest office a layman can hold. He held dual positions as the president of the Independent College Fund of New Jersey and president of the Association of Independent Colleges and Universities in New Jersey. In that capacity, he increased annual giving by 80 percent and increased Aid Act appropriation from $10 million to $23 million as well as acquiring $15.6 million in corporate support. He forged the relationship with the New Jersey Sports and Exposition Authority's Kickoff Classic football game, the proceeds of which benefit the Independent College Fund of New Jersey.
Named interim president of Fairleigh Dickinson University in 1990, Frank Mertz was then installed as president of the institution two years later. The implementation of the Strategic Plan to revitalize the University, a significant increase in incoming freshman SAT scores, and enhanced diversity of the student population are among the initiatives he directed. In addition, he achieved consecutive balanced budgets, led the successful bid for reaccreditation from FDU's regional accrediting body, and developed new university and campus mission statements.
In 1994, President Mertz presided over the opening of Dickinson Hail, Teaneck-Hackensack Campus, which was renovated at a cost of $12 million, and houses the College of Business Administration and the School of Natural Sciences in a 170,000-square-foot facility.
One year later, he celebrated the opening of the $9 million Roberta Chiavello and Thomas G. Ferguson Recreation Center on the Florham-Madison campus. In October of this year, he officiated at the ribbon-cutting ceremony for the new 37,500-square-foot Martin F. Stadler, Patrick J. Zenner, Hoffmann-La Roche Academic Building on the Florham-Madison campus. A new branch campus of the University in Tel Aviv, Israel, opened in 1996, enlarging FDU's global presence.
President Mertz' ability to respond to the changing needs of students, combined with the reason, passion and boldness to serve them, has poised FDU to confidently move into the 21st century. His expertise has been sought by corporations, philanthropic organizations, educational associations, and civic and cultural agencies through­out New Jersey and beyond.
He serves on the board of directors of Summit Bancorp and Summit Bank; is a member of the board of trustees of the Independent College Fund of New Jersey and chair of the Association of Independent Colleges and Universities of New Jersey; is a trustee of the Tri-County Scholarship Fund and the Liberty Science Center; a director of the READY Foundation and the St. James Foundation; and holds memberships on the Commission on International Education, the Council of Presidential Advisors for the Association of Governing Boards, the American Council on Education, and the Board of Governors of The National Conference, New Jersey Region, and the New Jersey Chamber of Commerce.
President Mertz and his wife Gail have six children, Lynn, Christopher, Suzanne, David, Amy and Jonathan.
1998
Ralph A. Loveys
Ralph A. Loveys, former New Jersey State Assemblyman, and eight-year mayor of Florham Park, was also appointed chairman of the New Jersey Turnpike Authority.
As a young boy, Loveys served as a batboy for the Boston Red Sox in the 1942 and 1943 seasons. By high school, he was named captain of the Melrose High School football team that won the 1946 State Class A championship, and at the conclusion of his senior year, Ralph was named to the 1946 Hearst High School All-American team. In 1996, he was inducted into the Melrose High School Athletic Hall of Fame.
Following his high school years, Loveys matriculated at Middlebury College in Vermont where he was named to the All-East and All-New England teams in 1949 and 1950. He was voted captain of the 1950 team and was named Little All-American by the legendary Grantland Rice and Stanley Woodward.
Upon graduation, Ralph declined an offer from the Green Bay Packers and joined the United States Marine Corps. He served in the Korean War, during which time he rose to the rank of captain. Upon his release, Ralph and his college room­mate, Jim Luke, formed Grove Associates Land Development Company, which became a leading real estate development and property management company in New Jersey.
For thirty-one years Loveys has also found time to serve the people of New Jersey. Loveys was a borough councilman in Florham Park for eight years, after which he was elected mayor for an additional eight years. During this time, he was the driving force behind the landfill acquisition and develop­ment of more than twenty town acres that collectively is known as Emmett Park, and includes six football, soccer and baseball fields, tennis courts, paddle ten­nis courts, and a senior citizen center.
For six years, Loveys also volunteered with the Florham Park Little League as umpire and coach.
In addition, Loveys served five years as a New Jersey State Assemblyman representing the 26th District, which includes communities in Morris and Passaic counties. During this time he worked on issues ranging from vehicle insurance to a redesign of the New Jersey driver's license that included organ donation. Governor Thomas Kean appointed Loveys as the chairman of the New Jersey Turnpike Authority.
Loveys and his wife Persis live in Florham Park. They have six children and eleven grand­children.
1997
Richard Ruffalo
In 1973 Rich Ruffalo graduated from Montclair State University with a BA in Biology and Education. In 1978, he earned his masters degree, and in 1983 his Principal and Supervisor certificates. He was a track and field and basketball coach, all despite losing his eyesight by age 32.
Ruffalo has received many education awards including the NJ Governor's Teacher Recognition Award, Belleville High School Teacher of the Year, Montclair State University Alumni Citation Award, and Princeton's Distinguished Secondary School Teacher of the Year.
Ruffalo was also featured on a WOR-TV special report "A Plus for Teachers." He was also named to the Commissioner of Education's Outstanding Teachers Symposium. In 1994 he was inducted into the National Teachers Hall of Fame.
In addition to his work in the classroom, Ruffalo is a member of the U.S. Disabled Sports Team and has won four world titles in shot put, discus, javelin, and power lifting. He has earned eighteen national titles, nine world records, and eleven state titles against sighted competitors. In 1988 the U.S. Olympic Committee named Ruffalo as the Disabled Athlete of the Year for athletic, civic, and professional accomplishments.
1996
Monsignor John F. Corr, Jr.
Monsignor John F. Corr, Jr is presently the pastor of Christ the King Church in New Vernon. He has served in that capacity for 30 years.
Born and raised in Cavan, Ireland, Monsignor Corr is the second of nine children. He received his college education in in Carlow, Ireland, then came to America in 1947 to attend the Immaculate Conception Seminary in Darlington, NJ, after which he was ordained at St- John's Cathedral in Paterson on May 19, 1951.
His first assignment was at St. Patrick's in Chatham, but also served in the towns of Dover, Morristown, Clifton, and Hawthorne. From 1952 to 1962 he worked as a guidance counselor and teacher at Bayley Ellard High School. While there he assisted with the football team, working with the punters.
He is currently ranked as the top blind track and field athlete in the country.
1995
Robert Mulcahy III
A 1958 graduate of Villanova University, Robert Mulcahy served in The United States Navy as an officer from 1958 through 1960. Following this, he received the Medal of Excellence from the College of Arts and Sciences at Villanova, the Papal Honor from the Knight of St. Gregory, and Harness Racing's "Man of the Decade" from Sports Eye.
Mulcahy is presently president and chief executive officer for the Meadowlands Sports Complex, which includes Giants Stadium, Brendan Byrne Arena and two racetracks, The Meadowlands in East Rutherford and Monmouth Park.
As CEO, Mulcahy created and developed the Kickoff Classic football game and oversaw its establishment as the start to the college football season. Mulcahy also devel­oped successful proposals to move the 90th anniversary of the Army/Navy football game to Giants Stadium. In addition, Mulcahy was responsible for carrying out negotiations that resulted in the awarding of a National Hockey League team, the Devils, and a second NFL franchise, the Jets, to the Meadowlands.
In October 1993, the New York Times stated Mulcahy "has run the Authority since 1979 with quiet fervor and foresight that have made it one of the nation's most successful sports and entertainment complexes."
In addition, Mulcahy led the management team responsible for the development and construction of the $52 million New Jersey State Aquarium in Camden.
Prior to his position with NJSEA, Mulcahy served as Mendham councilman and, in 1970, he was elected mayor. He became the chairman of Brendan Byrne's election campaign and was appointed in 1976 as the state's first corrections commissioner.
Mulcahy and his wife Terry have seven children, and now reside in Basking Ridge.